Achieve Enduring Capital Markets Success
CFN Media's targeted Capital Markets Outreach Services attract investors at scale based on their class (i.e. retail, accredited, institutional, family offices and funds) and interest (i.e. industry, stock, investment type, etc.). Our campaigns include media production to powerfully convey a company's story to the right investor audience, deployment across our own financial networks plus major social media and ad networks and analytics to measure results.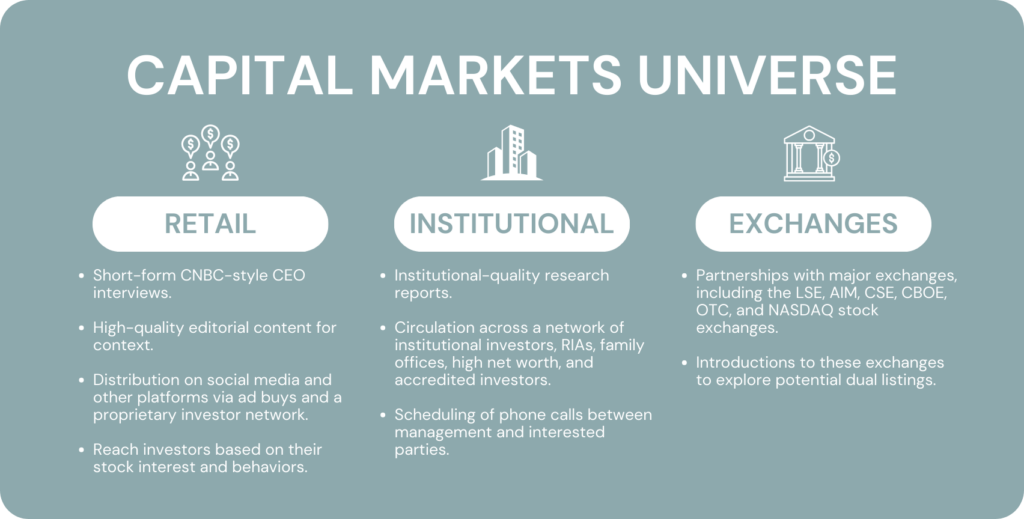 See our campaign media kit and case studies below to learn more about our measurable results or contact us using the form to discuss the program in greater detail.
Public Company Case Studies
Financial Product Case Studies
To learn more, contact us today using the form below or contact Frank Lane directly at flane@cfnmedia.com or (206) 369-7050.